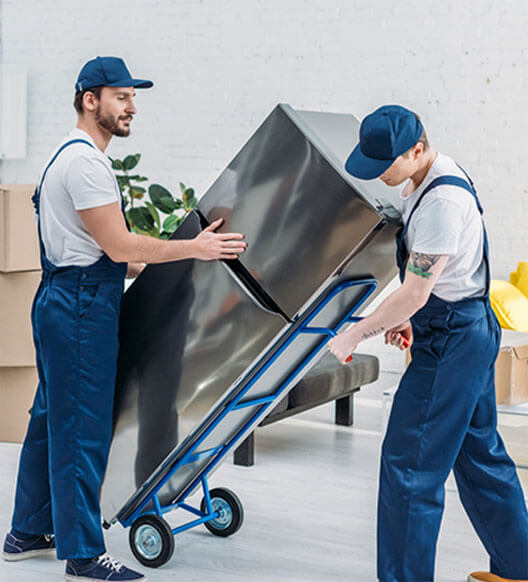 About us
Top-Notch

Professional Movers in Canberra

Leading national moving company CBD Movers is committed to offering top-notch moving services in Canberra as qualified moving experts. CBD Movers has resources and abilities that no other moving business can match, and we have more than ten years of expertise in the industry. You receive a level of service that provides a joyful and effective transfer when you move with us. Regular self-inspections and measurements help us maintain the high standards we set for each relocation our removalists handle. From the initial in-home moving estimate to the last carton being packed and moved, we are dedicated to providing excellent service.

Our main goal is to move your house or office as quickly, effectively, and safely as we can. We work hard to excel in the moving industry. Look no further if you're looking for a removalist near me in Canberra that's close by! We handle your belongings just as if they were our own. We are here to assist you, so request a free quote today!

Whether you're searching for cheap removalists in Canberra or simply a moving company that offers top-notch service, CBD Movers is the best option. You can discover what you're looking for at CBD Movers in Canberra.
Your Local and
Long-Distance

Moving Company in Canberra
We comprehend how difficult moving may be. With so many moving services to choose from, it can be challenging to decide which option is best for you and your budget. As a result, our movers in Canberra simulate the moving process internally. Among other things, we examine customer reviews, evaluate packing materials, and contrast hundreds of quotes. We've devoted years to researching the moving business so that we can give you knowledgeable counsel whenever and wherever you need it.
When someone searches for a removalist nearby, we appear as a one-stop shop for local, interstate, and office moves. We provide a variety of services that are tailored to your needs. We are here to assist you with your move because we are aware of the stress and hardship involved. Get the removalists in Canberra to assist you whether you are downsizing or upsizing. We are well-equipped with skilled packers and movers, tools, trucks, and infrastructure to uphold our high standards of customer service, thanks to hundreds of satisfied customers and years of expertise.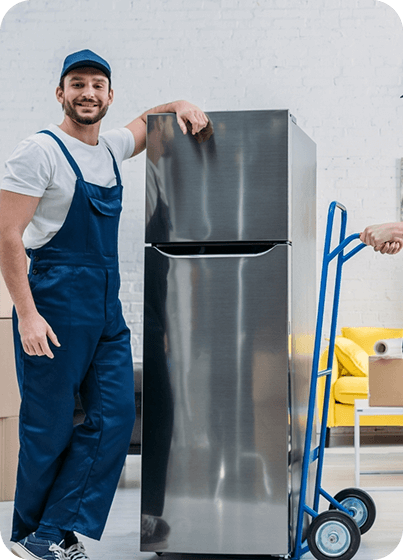 What Sets
CBD Movers

Apart From The Rest Of The Moving Companies in Canberra?

Even if you are moving within the same neighbourhood, you must manage the entire planning, sorting, packing, and moving of your belongings (or across the state). You may lessen your responsibilities and your stress levels by using our moving services in Canberra.
1. Our Providers
You've certainly heard the phrase "full service" a lot. But what does it mean? Simply put, it implies going above and beyond what is expected of a moving company.Our sincerity and competence speak for themselves. Moving is different from conventional moving. No detail is overlooked while your move is handled by our professional movers in Canberra.
Some of the services we offer are as follows:
Efficient and careful packing and unpacking,
Moving boxes and packing supplies,
Transportation,
Loading and unloading,
2. Our Regular Rates
At CBD Movers, we are truthful about our pricing. You simply pay what we agreed to charge you; there are no hidden charges.
3. Our Credibility
Moving is stressful enough without having to worry about your movers showing up on time. With CBD Movers, it is never a problem. Making sure that your relocation goes as smoothly as possible is the most important thing to us. Because of this, we meet with you in advance to choose a day and time that work for you, and we then keep to that schedule.
4. Reputation of Our Company
CBD Movers has dominated the moving industry for the past 15 years, and as a result, the business is now considered one of Australia's top movers. We hold ourselves to a higher standard for our small removals. Being in operation for more than a decade and still going strong, we believe we have demonstrated our dedication to upholding that reputation.
House Relocation Services

Let us handle moving your belongings from your house to your new address. We provide expert home relocation services across Australia and the Canberra region. We strive to be the best movers in Canberra, offering a wide range of local and interstate relocation services.

Furniture Removals

Our movers handle and transport all of your items safely by utilising the most recent furniture handling techniques. From packing up your belongings to loading them into the truck and unloading them at your new location, our professional furniture removalists will take care of everything for you.

Office Relocation

Let us design a seamless office moving experience for you, whether you're being moved or looking for company relocation services. CBD Movers can make the move for your business seamless, whether you're moving to a different level in the same building or out of the city.

Interstate Removalists

We are supported by our regional offices, whether you are travelling nationally from Canberra to Sydney, Melbourne, Adelaide, Perth, or anywhere in between. Our removals experts offer you a full range of door-to-door services and are fully aware of the difficulties you are encountering with your interstate move.
Our Services
CBD Movers Canberra can help you move anywhere in Australia, whether you're moving locally or interstate. House or office, we are the perfect team to handle the relocation!


"CBD responded to a late request, were on time and extremely obliging. Was happy to discover even a small job is feasible and will use them again"

Julia Learson


"I have used them one other time a few years ago and just like the last time they were absolutely great….very professional and hard working…I give them 5 stars for sure."

Edith Boylan


"The movers from CBD movers were very helpful and on time. Very convenient for a good price."

Anette Normann
Frequently Asked
Questions
Could you assist with package unpacking?
Yes, we provide both packing and unpacking services.
What is the cost of a removalist?
Since every move is unique, so are the fees for removalist services. Everyone has unique furnishings, a unique place to live, and a unique travel itinerary. Get in contact with our staff if you're seeking a quote from us.
They will evaluate what you want to relocate and provide you with an exact removalists price.
How many removalists in Canberra should I employ?
The ideal number of movers for your relocation will be recommended by the sales representative of every reputable moving business because this depends on several variables. When determining the ideal number of movers to execute your relocation, the complexity and size of your move, as well as other distinctive characteristics like heavy or unusual objects, can make all the difference.
When should I schedule my move?
1–2 weeks prior to the moving day. It would be better if done sooner. The more advance notice you give, the more likely we are to accommodate you with the days and hours that work best for you. With a same-day booking, we can typically transfer customers thanks to our sizable truck fleet. Usually, this is a result of being let down by other moving companies.
What supplies for packing do you offer? What is contained? What do I have to pay for?
We provide everything needed for effective packing. boxes, paper, tape, bubble wrap, are extras that we offer to consumers.